GET A FREE ESTIMATE ON YOUR HOME REPAIRS
Our team is here to help, schedule a no-obligation inspection today
Commercial Roofing in Katy, cypress, and the houston area
We are experts when it comes to commercial roofing. Contact us today to get your free estimate.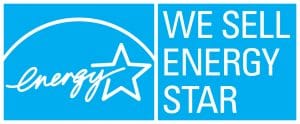 TOP OF THE LINE PROFESSIONALS
We specialize in working with the insurance company on your behalf. No matter if it is your roof in Katy, TX or Spring, TX… our professionals have decades of years behind their belt when it comes to this.
HIGHLY SKILLED COMMERCIAL ROOFERS IN KATY | HOUSTON
Our commitment to excellence is evidenced by our prestigious certifications. Our teams are the best of the best and pride themselves with excellence.
INDUSTRY-LEADING WARRANTIES
You can rest easy knowing your investment is genuinely protected because we provide the industry's best product and service warranties. This provides a peace of mind for years to come.
A LOCAL ROOFING COMPANY YOU CAN TRUST
It can be extremely hard to find an honest roofing company that is on your side. We put the customer first and integrity is one of our core principles.
Commercial Roofing Done Right
Mend Roofing is a conklin independent distributor
Conklin's Spray Foam Roofing System provides leak-free protection and exceptional energy saving for years.  Conklin's polyurethane foam has over one million closed cells per square inch, making it a fantastic insulating agent. It offers an insulation value of R-6.5 per inch. After the foam has been properly installed, we spray a highly reflective top coat over the entire surface. This topcoat is able to reflect up to 85% of the sun's rays for up to 50% lower A/C costs during the summer.