GET A
FREE
ESTIMATE ON YOUR HOME REPAIRS
Our team is here to help, schedule a no-obligation inspection today
Metal Roofing Houston and surrounding areas
If you live in Houston or the surrounding area and are considering upgrading to a metal roof, you've come to the right place. Metal roofing services have been available for years, yet some people are still in the dark about these benefits to many businesses. If you're like most people, this is your first time hearing about visiting a company like Mend Roofing for your metal roofing needs.
Metal roofing is the most durable type of roofing available for your company. Because metal roofs are so strong, businesses in the Houston area have more options when searching for the correct type of roofing that will give them a look they want and enjoy a long-lasting and durable roof and Mend Roofing can help.
Are You Ready To Upgrade Your To Metal Roofing In Houston?
Metal roofing is becoming a popular option for businesses. As technology advances, so does the industry. The benefits of metal roofing are endless, from durability and longevity to cost savings and energy efficiency. If you're considering metal roofing in Houston, it's essential to know all the details before deciding, so you can get what you want while staying within budget.
We are experts when it comes to metal roofing. Contact us today to get your free estimate.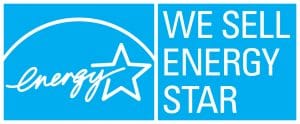 Benefits of metal roofing
Over time, traditional shingle roofs will wear and tear due to weather conditions, but metal roofs have an average lifespan of 25 years! This means that your new metal roof will likely outlast your home itself! Not only do they last longer than other types of roofs, but they also come with various other benefits.
Durability
Metal roofs are highly durable against wind and hail damage, making them an ideal choice for those who live in hurricane-prone areas or where severe weather is common.
Light Weight
One of the most important benefits of metal roofing is its lightweight. This is because metal roofs are made from aluminum or steel, much lighter than other materials used for building roofs. The lighter weight means that a single person can install metal roofs in less time than it would take to install different types of roofs. It also means you won't need to hire a professional crew to come in and do the job for you. If you have hired a contractor before, it will be easy for them to understand what needs to be done when they see your project.
They Last Longer
Unlike traditional roofs that need to be replaced every few decades, metal roofs can last over 50 years or more if they are correctly maintained. This saves businesses thousands of dollars in repairs over time!
Low Maintenance Costs
Metal roofs require very little maintenance compared to wood shake or asphalt shingle roofs because there is no need for painting or staining them every few years like there is with most other types of roofs today!
Weather Protection
Metal is also a great option because it provides excellent weather protection. Metal can withstand high winds and heavy rain without losing its structural integrity or damaging it. This makes metal a superb option for those who live in areas with a lot of bad weather, such as hurricanes and tornadoes. Metal roofs also stand up well against hail damage and other extreme weather conditions that can damage traditional materials like asphalt shingles or wood shakes.
Energy Efficient
A metal roof can help save on energy costs because it reflects heat off your building instead of absorbing it as traditional shingle roofs do. Metal roofs also don't rust or decay like some other materials do, which means they won't deteriorate over time like asphalt shingles or wood shakes do when exposed to the elements for long periods without any maintenance.
Versatility
Metal roofs can be designed in hundreds of styles and color combinations to fit perfectly into any building's architectural style. From contemporary designs with bold colors to traditional looks with muted tones that match nearly any building design scheme, there's something for everyone!
TOP OF THE LINE PROFESSIONALS
We specialize in working with the insurance company on your behalf. No matter if it is your roof in Katy, TX or Spring, TX… our professionals have decades of years behind their belt when it comes to this.
HIGHLY SKILLED metal ROOFERS IN HOUSTON | KATY
Our commitment to excellence is evidenced by our prestigious certifications.
Our teams are the best of the best and pride themselves with excellence.
INDUSTRY-LEADING WARRANTIES
You can rest easy knowing your investment is genuinely protected because we provide the industry's best product and service warranties. This provides a peace of mind for years to come.
A LOCAL ROOFING COMPANY YOU CAN TRUST
It can be extremely hard to find an honest roofing company that is on your side. We put the customer first and integrity is one of our core principles.
Mend Roofing is a conklin independent distributor
Conklin's Spray Foam Roofing System provides leak-free protection and exceptional energy saving for years. Conklin's polyurethane foam has over one million closed cells per square inch, making it a fantastic insulating agent. It offers an insulation value of R-6.5 per inch. After the foam has been properly installed, we spray a highly reflective top coat over the entire surface. This topcoat is able to reflect up to 85% of the sun's rays for up to 50% lower A/C costs during the summer.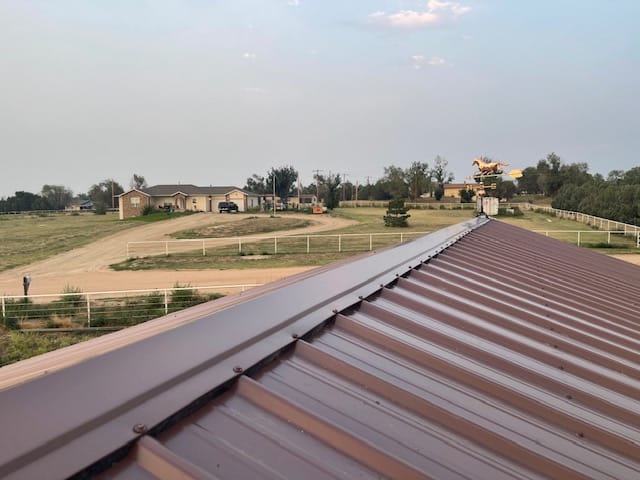 Metal Roof Misconceptions
Is There Noise In the Building When It Rains on the Metal Roof?
The metal roof is designed to be seamless and not allow water or humidity to penetrate the building. This means that it will not make any noise when it rains or wind on the roof, and you will not hear any squeaking or rattling sounds. Additionally, the subroof materials are designed to eliminate any noise.
Will Weather Such As Hail Dent The Metal Roof?
No, not usually. A hail storm can dent your car, not your metal roofing Houston, TX installation. The metal is strong enough to withstand weather conditions without denting or getting dented. This is because the metal is made of an alloy that has been treated with a special coating to make it even stronger than before when installed on your building's roofing system. This means that even if hail stones or other weather conditions hit you, your new metal roofing Houston TX installation should still be fine after everything passes over without any damage being done to it at all.
Metal Roofs Don't Last As Long As Other Roofing Materials
This myth stems from an assumption that any material will wear out over time if exposed to harsh elements like rain or sun every day. While this may be true for some materials, it certainly isn't true for all materials, including metal roofs. Metal roofs have been around for centuries because they're incredibly durable; it just takes proper maintenance and care to keep them looking good for years to come!
Metal Roofs Are Cold To Touch
The material used in a metal roof is just one part of what makes up an effective product. The installation and maintenance also play an essential role in determining how well a metal roof performs over time.
A Metal Roof Is Too Expensive
A metal roof is not as expensive as you might think. Rusted shingles, tile, and asphalt are all much more expensive to replace than a metal roof. The average life span of a metal roof is 50 years or more, which means you'll get your money back over time. Replacing your old roof with a new one is an investment in the future of your building that can save you money in the long run.
Are You Ready To Upgrade Your Building To Metal Roofing, Houston?
It's cost-effective, durable, lightweight, and requires little upkeep. A metal roof can last 50+ years (compared with 20 for asphalt shingles). This means no re-roofing for a very long time!
Businesses, new homes, remodeling, and repairs are all ideal opportunities for metal roofing. Metal roofs are some of the longest-lasting and provide a beautiful, expensive look to your home.
It's not always easy keeping up with a home, especially regarding repairs. However, you can hire the experts at Mend Roofing for any minor or major repair needs in your home, office, or building. Mend Roofing has serviced individuals and businesses for more than 20 combined years. We are full-service contractors capable of providing insurance work with the most highly trained team in the industry.
Contact us today to learn more about our services.