We Have The Best Referral Program In The Industry!
Refer customers to Mend Roofing and earn rewards with our Referral Rewards Program!

SUBMIT THE REFERRAL ONLINE
Go to the Submit Referral Form prior to your referral having any contact with Mend Roofing.

WE WILL CONTACT THEM
A Mend Roofing representative will contact your referral and make arrangements to inspect their roof. They are under no obligation and the inspection is free.
CLAIM YOUR $$$$
Once their roof is built by Mend Roofing and they have signed their Certificate of Completion then you will receive the reward for the level you have achieved.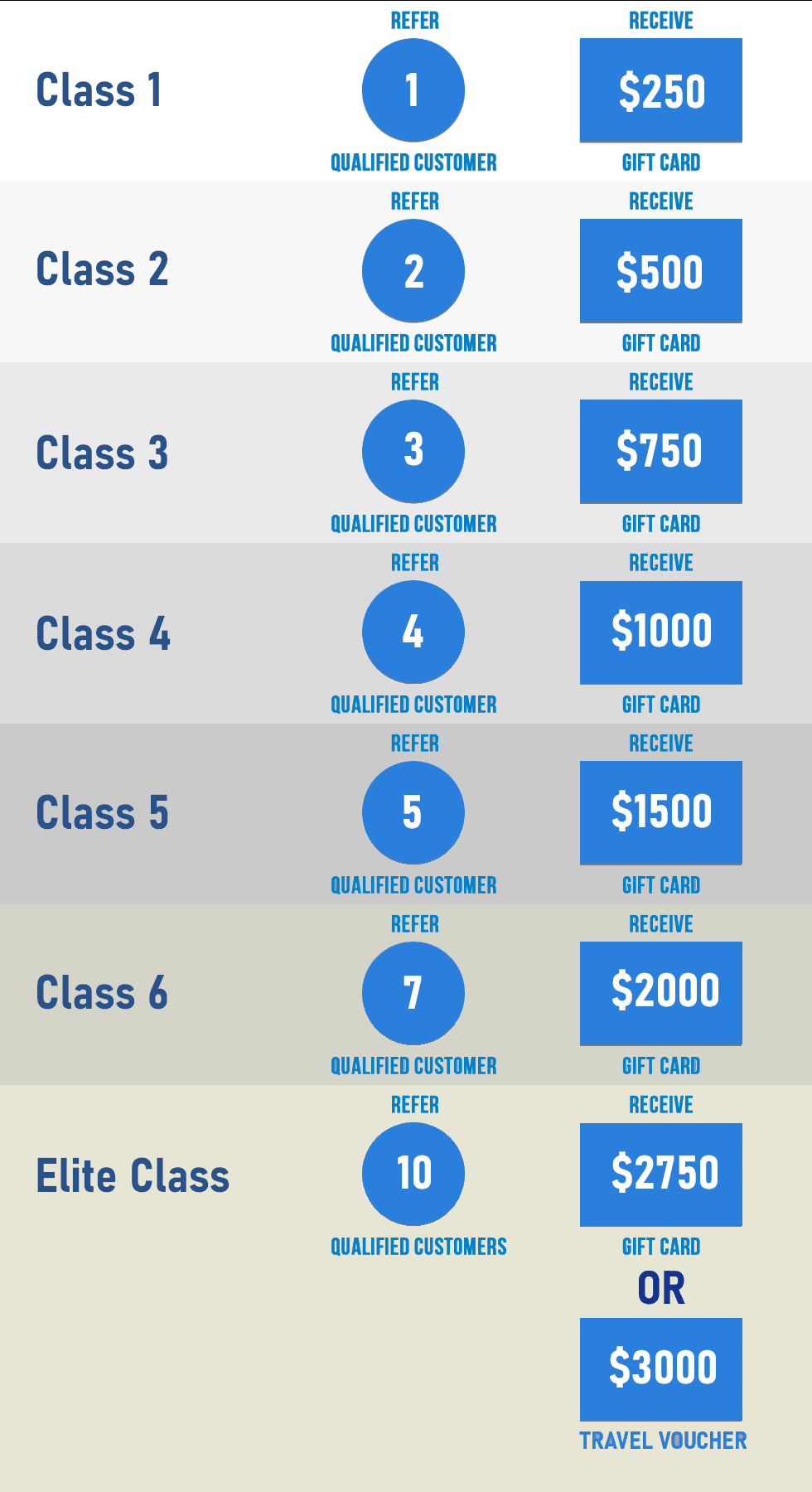 PROGRAM TERMS
A referral is a homeowner who works with Mend Roofing  for a new or replacement roof of at least 1,450 square feet. This includes any job even insurance claims.
A referral is paid out once the job is finalized and completed.
You may not refer your own residence into the program. If we have replaced your primary residence roof, you may refer a vacation home, investment property, etc.
Referrals must be made through this Submit Referral Form before the referred homeowner has had any initial contact with Mend Roofing.
The Trip for Two is a $3,000 Travel Voucher to the destination of your choice OR $2,500 in gift cards.
These rewards can be used for cash value towards a VISA/Mastercard gift card but not towards any outstanding balances with Mend Roofing.
We only allow 1 referrer per household to submit into the Mend Referral Rewards Program.
It is your responsibility to submit referrals into the program. Mend Roofing representatives will not be held responsible for submitting referral information.
DONATE TO SOME OF OUR FAVORITE CHARITIES!