WE ARE IN THE Top KATY TEXAS ROOFING CONTRACTORS
Katy, Texas we are thankful for the opportunity to serve this amazing community along with the amazing people in it. Mend Roofing brings top quality, professionalism, and knowledge to your doorstep when it comes to your roofing needs. Whether you are looking for a full replacement, repair, or maintenance we will provide you with a digital report and an estimate of the work that needs to be done.
INSURANCE CLAIMS
Mend Roofing specializes in insurance claims to ensure you, the homeowner, gets the correct amount of money to be able to complete your roofing job the right way in case of an unexpected storm. We cater to all roofing needs and not just insurance claims though. If there is a roof on it we have a solution!
OUR PROMISE TO YOU
We provide roofing solutions for residential and commercial buildings. Our goal is to offer top of the line quality, energy efficient, and long lasting roofing systems. Our team is trained and equipped to best serve you. Mend Roofing's promise to you is simple – Repair. Restore. Protect.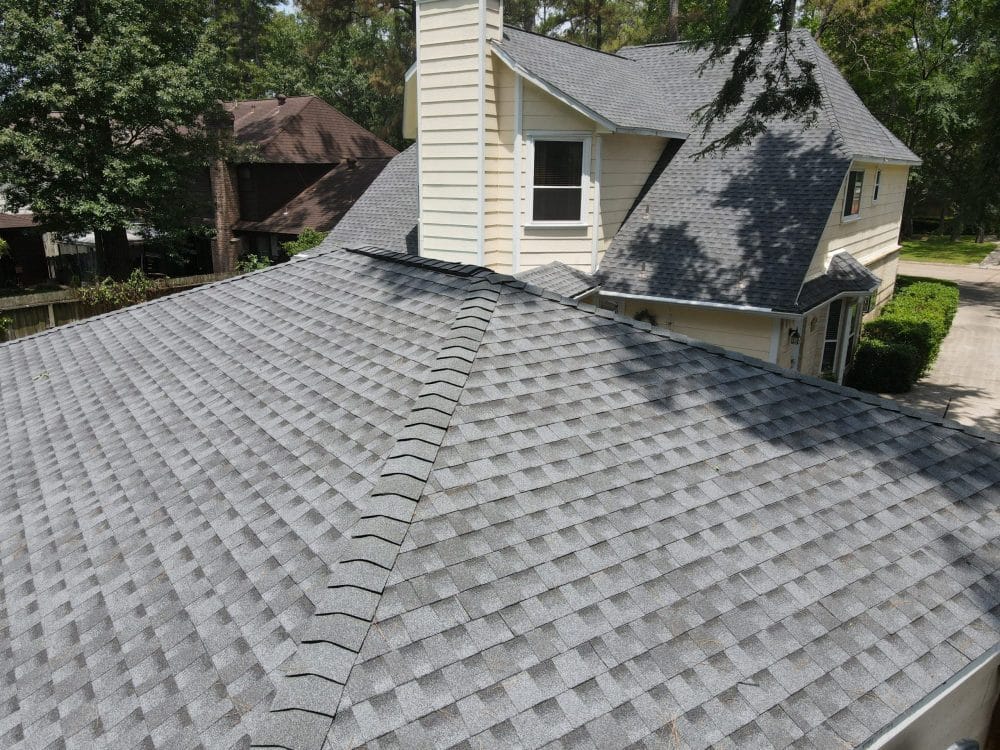 GET A
FREE
ESTIMATE ON YOUR HOME REPAIRS
We provide roofing solutions to Katy TX.
We strive to serve you, your family, and your home at the highest level. This means we are not just any of the roofing companies Katy Tx has. In fact, our customers are constantly referring us business because of the excellent job we do. 
It Can Be Hard To Maintain A Roof In Texas
Texas weather can be brutal on a roof. The wind, hail, hurricanes, and other harsh weather can oftentimes cause damage. This is why Mend Roofing actually specializes in insurance claims and helping you navigate the insurance process. From start to finish we will assist you to ensure the process is smooth. Contact us to learn more about how we assist with insurance claims. 
We Understand It Can Be Hard To Find The Right Contractor
Have you struggled to find the right roofing contractor in Katy tx? We understand the difficulties of selecting the right roofer. This is why we offer one of the best warranties in the industry. 
Secure Financing When Needed
Are you worried about paying your deductible or where you will find the money for it? Recently deductibles have been rising and this has put extra pressure on the homeowners. This is why we have partnered with a financing partner to help you get great financing. 
Your local Katy roofing contractor, Mend Roofing, brings 20+ combined years of experience with our veteran crews. We understand the importance of having a strong, efficient, weather proof roofing system over your family's head and business to protect the things most important!
With the evolution of technology in today's world it is imperative to stay on top of our education. Every year we see new products, install processes, and solutions to best serve our customers. Owner, Zach Garza, and Management attends a number of training conferences held by our manufacturers and industry leaders to put our team in the best position to provide value for you!
Within our company we live by these core values. Accountability, Results, Transparency, Discipline, Alignment, and Inspiration. We have found that working by these principles provide a healthy work environment and the best satisfaction for our customers.
Our Mission Statement – We create and provide customized roofing and solar solutions for improved protection and efficiency.
LOOK NO FURTHER FOR Katy Texas Roofing Contractors | CALL MEND ROOFING TODAY: (346) 236-3652