#1 SPRING, TX
ROOFING EXPERTS
Crafting and delivering tailor-made roofing and solar solutions for enhanced protection and efficiency.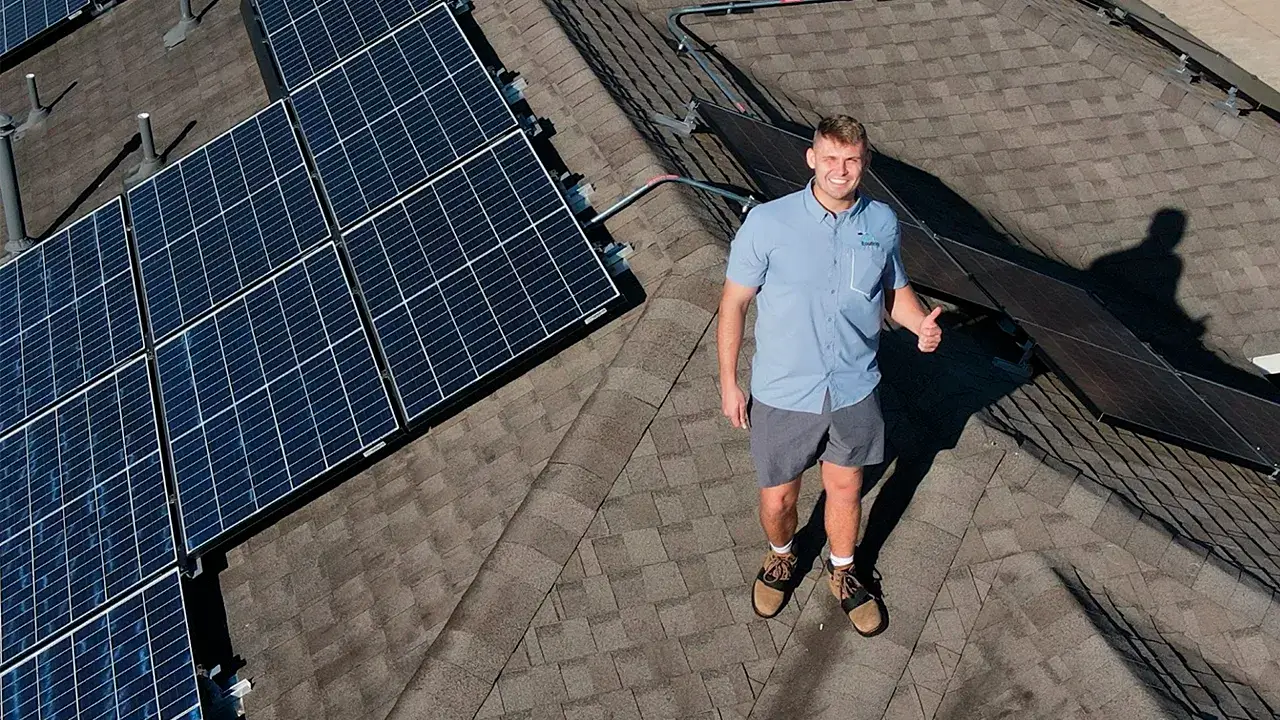 Partnering with Insurance Companies for Your Benefit
Whether your roof is in Spring, TX, or Katy, TX, we bring decades of experience in roofing work liaising with insurance firms for your utmost benefit.
GET A
FREE
ESTIMATE
ON YOUR HOME REPAIRS
MASTER CRAFTSMEN IN SPRING
Dedicated to top-notch service, our certifications speak volumes. Our expert teams stand out and constantly uphold the highest standards.
UNBEATABLE WARRANTIES IN THE INDUSTRY
Sleep peacefully, knowing your investment is in safe hands. We offer some of the industry's most robust product and service guarantees, ensuring you remain worry-free for years.
A SPRING ROOFING COMPANY YOU CAN RELY ON
Searching for a trustworthy roofing company in Spring, Texas, can be challenging. Our primary goal is placing the customer's needs first, with integrity being a pillar of our business.
Count on Us when Storms Hit Spring, TX
Assisting with Your Insurance Claims
Numerous homeowners aren't aware of the intricacies of dealing with insurance providers. Has your Spring roof or house faced storm damage? Is there a leak in your roof in the Woodlands, TX, vicinity? These are among the many issues we tackle regularly. No matter the location of the damage in the vast Houston region, you can depend on Mend Roofing to advocate for you with the insurance agencies.
We genuinely have your interests at heart. Our promise is transparency. We'll never push for a roof repair or replacement unless it's crucial. This stands in contrast to some practices in the roofing business.
Mend Roofing stands apart, driven by our foundational values: Accountability, Results, Transparency, Discipline, Alignment, and Inspiration. These aren't mere words on our site or office walls. They dictate how we serve areas like Spring, Conroe, The Woodlands, Tomball, and beyond.
For any queries about our approach, feel free to contact us. Our team prides itself on swift responses and is ever ready to address your concerns.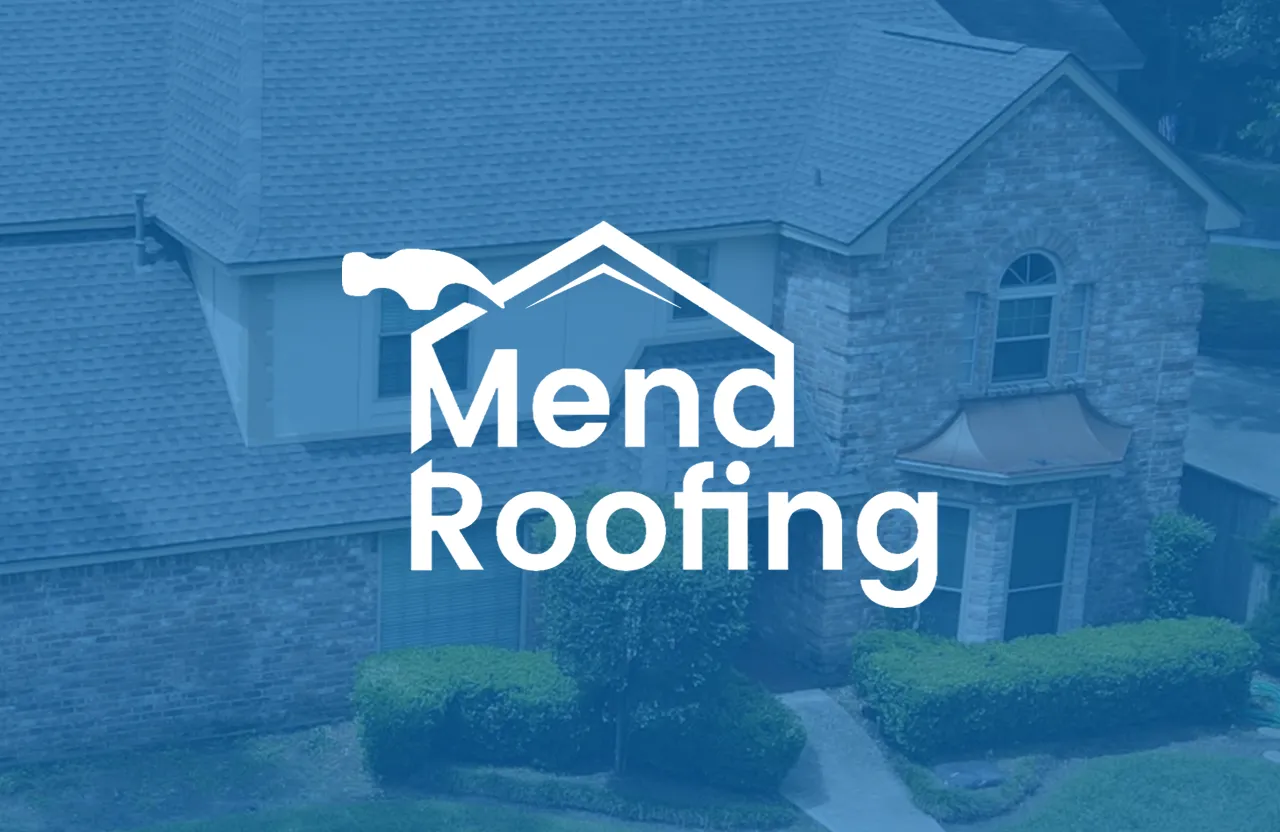 About Mend Roofing in Spring
As your local roofing contractor in Spring, Mend Roofing boasts over 20 years of collective experience thanks to our seasoned crews. Recognizing the critical need for a resilient and weather-resistant roof, we prioritize ensuring home and business safety.
Embracing the technological leaps of our era, we constantly refresh our knowledge. Every year sees new advancements, from products to installation techniques, to better cater to our valued customers. Zach Garza, our founder, and the management regularly attend workshops led by industry giants, ensuring we remain at the forefront in delivering unparalleled value.
At our core, we emphasize Accountability, Results, Transparency, Discipline, Alignment, and Inspiration. We foster a positive work atmosphere and ensure customer satisfaction by adhering to these tenets.
ROOFING IN SPRING, TX, WOODLANDS,
AND THROUGHOUT HOUSTON DONE WITH EXCELLENCE
If you are a resident or own a business in Spring, TX, or its neighboring areas, we're here to assist with all your roofing needs. Realizing a home's importance, we aim to ensure its utmost protection. A new roof is often the best defense, especially given the frequent hail and wind storms in Spring and Woodlands. The shingles we utilize come with an extensive warranty. We encourage you to reach out for any roofing needs in Spring, Woodlands, or greater Houston.
Why Choose Mend Roofing in Spring, TX?
Roofs are subject to harsh weather unpredictable Texas weather in Spring, TX, and the surrounding regions. Roofs here face many challenges, from harsh sun to wind storms, hail damage, and even the occasional winter chill. Mend Roofing, a premier roofing company in Spring, specializes in diagnosing and resolving these challenges.
Experienced Roofing Contractors at Your Service
What sets us apart is our team of highly skilled roofing contractors. These experts in Spring, TX roofing ensure every roofing project, from repairs to roof replacements, is carried out precisely. We understand that a roofing job is not just about materials and construction; it's about ensuring a safe and secure cover over your family or business.
Quality Roofing Services in Spring, TX
When you choose Mend Roofing, you're not just getting a service but investing in quality. From roof installation to repair and replacement, our roofing services are designed to cater to every need. The residents of Spring have faced many roof issues, and we've been there to address them all, backed by our commitment to customer satisfaction.
A thorough roof inspection is essential before embarking on any roofing project. It helps detect roof leaks, hail damage, or wind damage.
Roofs in Spring are often prone to damage. We offer prompt response times and ensure that every roof repair is done efficiently, ensuring quality and longevity.
Sometimes, a new roof is the best solution, whether due to age or significant damage. Our expert roofers specialize in roof replacements, ensuring every new roof is installed precisely.
Beyond residential roofing, we offer services tailored for business and building owners in Spring, ensuring their establishments remain protected.
Dealing with Insurance Claims
Navigating the insurance process can be daunting. We're here to guide you through every step, ensuring your claims are addressed promptly.
What our Clients Say About Us
Cameron Brightwell
2023-08-15
Not many contractors you can trust. This is one you can, honest and integrity are 2 important qualities this contractor possess.
Great work, they came out and was able to repair my roof quick. Will be using again for my roof replacement.
Glenda Phillips
2022-01-19
Courteous and very Helpful!!!
Devin provided excellent service from start to finish. He made my roofing process as painless as possible.
Michelle Ouerfelli
2021-12-28
I fully recommend using Mend Roofing for any roof repair/inspection needs. They were prompt, courteous and Zach went over and above for us on a house we just purchased
Why Spring, TX Relies on Mend Roofing
Understanding Spring's Unique Challenges
Spring, TX isn't just another town; it has its unique set of challenges regarding roofs. Whether it's the blistering summer heat, occasional hail storms, or the humid environment, every Spring roofing or remodeling project requires a nuanced understanding.
At Mend Roofing, we've spent years studying and working on Spring roofs' specific challenges. From choosing the right shingles that can withstand the Texas heat to ensuring proper insulation for those colder months, our approach to roofing in Spring, TX, is comprehensive and detailed.
In today's world, sustainability is not just a buzzword; it's a necessity. We are dedicated to sourcing eco-friendly materials and practicing sustainable construction methods, ensuring that our roofing projects benefit our clients and our environment.
While many roofing companies operate in the Houston, TX region, our Spring, Texas stronghold sets us apart. We don't just serve the community; we're a part of it. Our knowledge of local weather patterns, roofing materials suited to the Texas climate, and our ties to the Spring community make us the preferred local roofing contractor.
The roofing business is ever-evolving, and staying at the forefront is crucial. We continually invest in training our team, keeping them abreast of the latest materials, techniques, and innovations in the roofing world. This commitment ensures that our customers in Spring always receive the best, most up-to-date roofing solutions available.
Competitive Pricing and Free Estimates
Every homeowner and business owner is budget and cost-conscious. We pride ourselves on offering competitive pricing for the highest quality services in Spring, TX. Before any project, we provide free estimates, ensuring transparency in every transaction.
From asphalt shingles to more modern materials, from residential homes to commercial establishments in Conroe, TX and Woodlands, TX, our commitment remains the same: Deliver top-tier roofing services with competitive price and unmatched customer satisfaction.
Being deeply embedded in the Spring community, we've seen the evolution of roofing needs firsthand. The houses here, from vintage to modern, have a story, and we pride ourselves on being a part of that narrative. Local spring roofers, like us, aren't just about business; it's about building lasting relationships with our neighbors.
Get Your Roof Covered in Spring
We're here for you, Spring. From that first roof replaced after unexpected storm damage to planned home improvement projects, our team is ready to tackle any challenge. Our reputation as a leading roofing contractor in Spring is built on trust, quality, and an unwavering dedication to our customers.
Your roof is an essential part of your home or business. Don't leave it to chance. Choose Mend Roofing in Spring, TX, for guaranteed satisfaction. Contact us for inquiries, consultations, or how we can better serve you.