GET A FREE ESTIMATE ON YOUR HOME REPAIRS
Our team is here to help, schedule a no-obligation inspection today
INSURANCE CLAIMS
Affected by a bad storm? Already have a busy schedule, where on earth will you find the time to find storm damage on your roof, constantly call your insurance carrier, sit on hold for hours, and know if your insurance company is properly paying out? Don't worry, Mend Roofing has you covered. We work with ALL insurance companies and know the process from A-Z. Let our insurance claims team take care of you!
FINANCING 
Roofing jobs are a high ticket item, but that does not mean you should not be able to afford it. With competitive job prices and amazing financing options we know we have an option that will best suit your needs. Say goodbye to hard pulls affecting your credit score!
Apply for credit amount (Soft pull)

Approved or Denied in minutes

Minimum credit score needed: 650

Financing options as low as 0%
Our team understands that your home is often your largest investment. We strive to make sure your property is taken care of exactly how we would take care of our own. To ensure a smooth process, Mend Roofing makes sure there is a project manager overseeing every jobsite and we use our Mend Roofing Ultimate Home Defense System. Transparency is key, and with that being said nobody is perfect. We want you to know that incase of accidents resulting in minor damages we take responsibility and work with you to make things right. Your experience and the  relationships built throughout this process is far greater than trying to maximize our profits.
INSPECTIONS
Regular inspections are important to the longevity of your roof. It is easy to forget all the harsh elements your roof faces throughout the year. Scheduled inspections allow you to know what type of shape your roof is in, perform any necessary repairs/maintenance, and budget for your new roof if it's coming up on its lifespan. Don't ignore your roof until you have a problem, let's schedule your inspection today!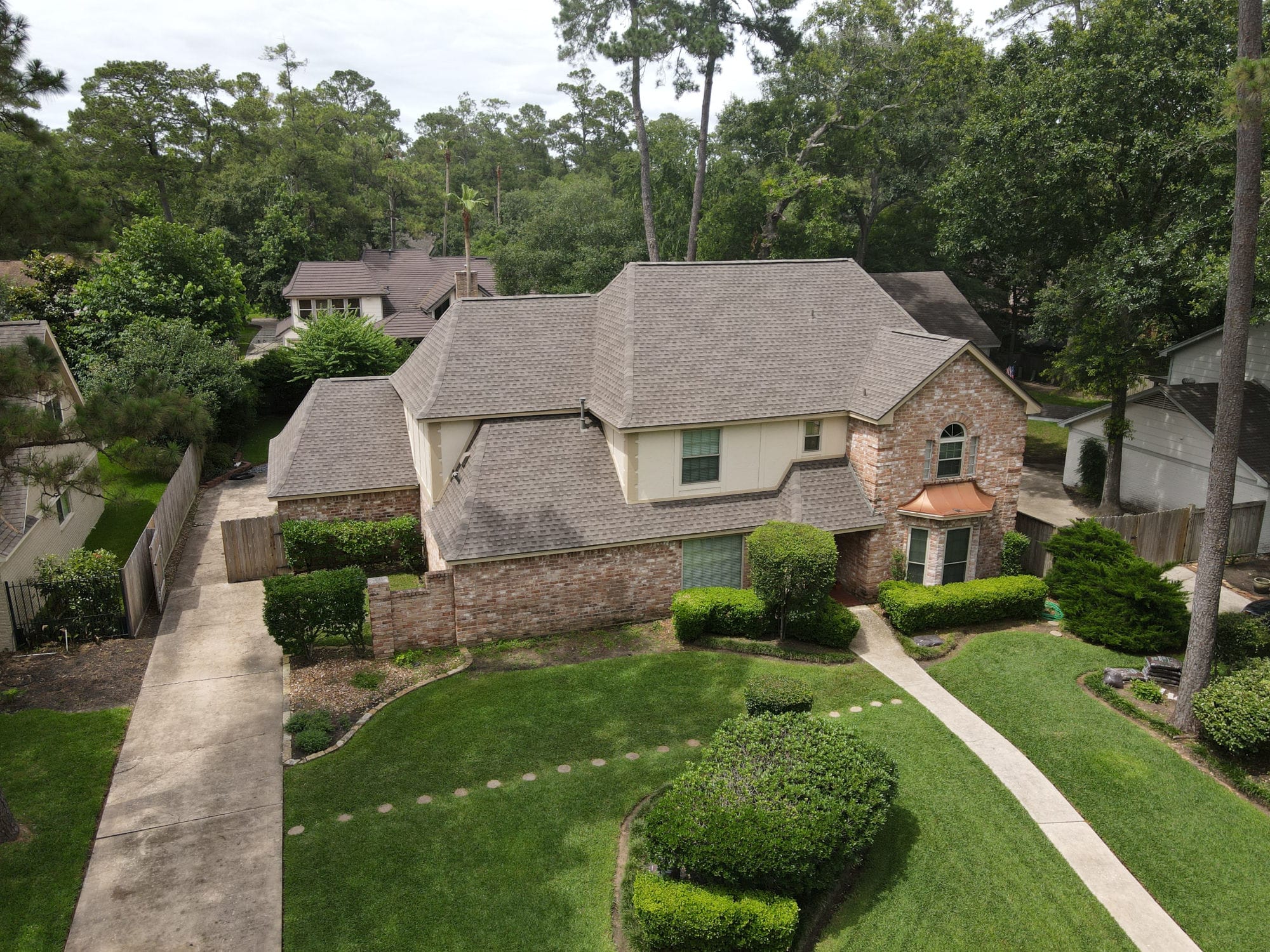 TOP OF THE LINE PROFESSIONALS
We will negotiate with your insurance company. No matter if it is your roof in Katy, TX or Spring, TX… our professionals have decades of years behind their belt when it comes to this.
HIGHLY SKILLED ROOFERS IN KATY | HOUSTON
Our commitment to excellence is evidenced by our prestigious certifications. Our teams are the best of the best and pride themselves with excellence.
INDUSTRY-LEADING WARRANTIES
You can rest easy knowing your investment is genuinely protected because we provide the industry's best product and service warranties. This provides a peace of mind for years to come.
A LOCAL ROOFING COMPANY YOU CAN TRUST
It can be very hard to find a reputable roofing company that is on your side. We put your needs first and transparency is one of our core principles.
We Do Residential roofing right, the first time